In today's market, there are many types of vehicle window tint. The key is to find the best window tint for your car as well as your budget.
Car Window Tint Makes The Perfect Christmas Gift!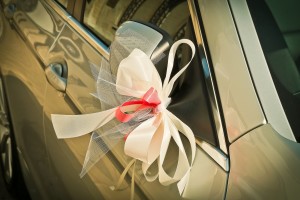 Having a car's windows tinted does much more than just add to its appeal, it incorporates an important element of safety, protects you and your passengers, as well as the items that may be in the vehicle,
Reduces the amount of UV rays entering your car, making it cooler in our intense summer heat and protect the dash and seats from the damaging effects.
It protects your eyes and skin. You won't have to squint because of the bright sunlight during the day and glare of headlights at night. Also, protecting you and your passengers skin from the harmful UV rays.
Quality window tint is the ultimate gift for any car owner. It's useful, practical, and unpredictable!
What a great surprise!
Nobody will guess a window tint voucher is wrapped up inside that little box and it isn't something they would expect. Who really needs another pair of slippers, give them something they really need and will use everyday.
Highest Quality Window Tint at an Affordable Price!
At Rite Now Mobile Detailing we use only quality window tint, engineered to deliver a higher standard of performance. "LLumar window tint is known for its quality, color stability and durable scratch-resistant coating.It is also known for its non-metalized ceramic window tints that maximize heat and UV rejection without interfering with your keyless entry, radar detector, mobile phone, and other radio frequency technology you rely on in your vehicle. We stand behind our products with a lifetime limited manufacturer's warranty." LLumar Window Film.
At Orlando's Rite Now Mobile Detailing we have earned our reputation as a quality auto window tinting service at an affordable price. Our commitment towards customer service and attention to details, has made us a leader in the industry. We are so certain you will be happy with our work, we have a 100% guarantee!
This year give them something they really want, Llumar window tint. Contact Rite Now Mobile Detailing for more information, or stop by our Ocoee or Windermere shops.