2021 is going to be a great year for car enthusiast in Central Florida with lots of different types of car shows.
Whether your vehicle is in an upcoming show or you just want your prized possession to look amazing, Right Now Mobile Detailing can help ensure nothing is missed.
Top Tips For Detailing Your Vehicle For An Auto Show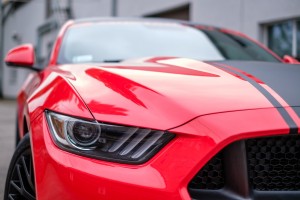 Have your vehicle professionally detailed inside and out. Make sure your car is as clean as possible. According to American Muscle, "Judges count cleanliness". That flawless overall appearance is what puts you over the top.
After your car is washed, use a quality wax
Experts agree, a quality wax is necessary after your car is thoroughly washed. It keeps debris off the surface and adds a noticeable shine.
Don't forget the tires
Wheels should be cleaned front and back. Including, hubcaps, rims, tires, suspension components, brake calipers, wheel wells, and coated with a protective sealant for a clean, crisp look.
Ensure all glass surfaces are streak free and clean
You've put all this work into your vehicle just to have dirty windows would be terrible. Here at Rite Now Mobile Detailing we use special glass cleaning materials that create a streak free finish.
Look out for scratches
There is nothing worse to a car show judge than tiny scratches in the paint. Buffing out these scratches and removing them can ensure you don't lose any points.
Window Tint
Protect your investment with window tint by LLumar Automotive Film. The sun's rays can easily damage the interior of your vehicle. By blocking more than 99% of harmful ultraviolet (UV) rays, LLumar window tint protects the damaging effects to the interior of your vehicle from fading and cracking. It also helps reduce blinding glare and painful eye strain.
Rite Now Mobile Detailing has two convenient locations:
Windermere
517 Main Street
Windermere, Fl. 34786
Ocoee
2615 Maguire Rd
Ocoee, Fl. 34671