The heat here in Orlando is almost unbearable this summer. When it comes to your vehicle, you can fight the heat by turning the AC on full blast every time you get in your car and wait a long time for your car to cool down, wasting time and money! Or you can have your windows professionally tinted, which protects your family and vehicle.
The Orlando Sentinel warns, before you shop for car window tint, be aware that Florida has laws that govern window tinting, "Tinting can keep your car cooler in Florida's summer sun".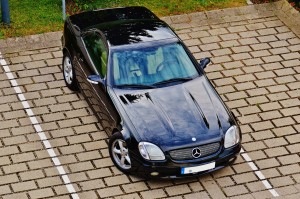 Tinting on the windshield is allowed, but only above what is called the "AS-1" line, which is roughly from the top of the window down to the rear-view mirror. It's illegal to tint the rest of the windshield, so carrying one of those fold-up sun reflectors that stretches across your dashboard when you park is a good idea if you can't find shade or a garage.
Tinting is allowed on the entire front side windows, rear side windows and the back window, but the darkness of the tint is regulated. The darkness of tint is measured by "VLT" — Visible Light Transmission. This means that the tint you put on the window — plus whatever tint is already on the window, coming from the factory — must allow a certain percentage of light to pass through. Many police officers carry a small gauge that reads this percentage — too dark, and you can expect a ticket.
For front side windows — for the driver and front-seat passenger — the VLT requirement is 28 percent, meaning that the tint must allow more than 28 percent of the light to enter the window. For rear side windows and the rear window, the number is 15 percent or more. Florida laws are more restrictive than some states.
Don't worry, when you come to Rite Now Mobile Detailing, we take care of everything for you.
High Quality Window Tint at a Reasonable Price.
Rite Now Mobile Detailing offers quality and convenient window tinting and auto detailing throughout Orlando, including Ocoee and Windermere. We are family owned and operated. With over 29 years of experience, we strive to set the highest standards in professional detailing and window tinting while being affordable, so you get the best value for your money!
Contact Rite Now Mobile Detailing for an appointment today.