It's almost Valentine's Day, which means it is time to treat your loved (or yourself) to something really special. Something different, not the same old box of chocolate. Instead, a freshly detailed car or windows tinted by Rite Mobile Detailing!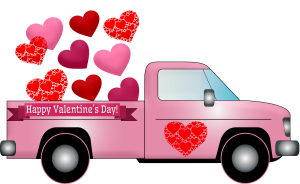 Something Everyone Wants, A Sparkling Clean Car 
Just imagine the joy your someone special will feel as they step into a sparkling clean car. Showroom shine paint and rims, crumb free seats, sticky free cup holders, dirt free floor mats. It's a gift that will keep giving for weeks to come, as well as protect their investment.
We All Have Hectic Lives, Nobody Has Time To Keep Their Car Clean, Which Makes A Full Auto Detail And Window Tinting The Perfect Gift. 
Who has time to clean their car with everything going on in our hectic lives, which is why a full care detail is the ultimate gift for any occasion. Let's face it everyone would love a thorough reconditioning and cleaning of both the interior and exterior of their vehicle. And have their vehicle look new again with a meticulous step by step process, restoring the car's beauty.
Valentine's is Just Around The Corner
According to a recent article in the Huffington Post, Valentine's Day Gift Ideas, "I'm not the cleanest person and my vehicle's clutter confirms that. There are so many things I try to take care of during the day. By the end of the week, my car is carrying a ton of random papers, school projects, and all covered with Cheetos crumbs. Having the car detailed would be an awesome gift because it's something that I'd never buy for myself. It's also a gift that lasts."
Get The Most Bang For Your Buck
At Rite Now Mobile Detailing we have over 29 years of experience and strive to set the highest standards in professional detailing and window tinting while being affordable, so you get the best value for your money!
Our detailers are able to remove paint imperfections and light scratches, as well as steam clean carpet and upholstery, clean headliner and visors, detail rims, wells, and gloss tires, clean all panels, vents, dash, and console, wipe down mirrors and windows, and wax door jams.
Rite Now Mobile Detailing takes your car to the next level.  Stop by one of our convenient locations in Ocoee or Windermere or contact us for an appointment.