You wash your hands, cleaning your home and sanitizing just about everything, but what about your car? Your vehicle has many types of materials, plastic, metal, leather, and fabric. Different materials require different cleaners to ensure they aren't damaged and disinfected properly.
Consumer Reports Automotive Editor Jon Linkov explains,"Think about how many surfaces in your car get touched on an average trip: door handles inside and out, control knobs and buttons, the touchscreen, even your directional and wiper control stalks are touched virtually every time you drive your vehicle,"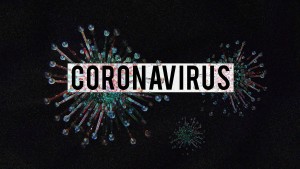 "You definitely want to stay away from using bleach or hydrogen peroxide inside your car. Those products could easily do damage to your car's upholstery," Linkov said. "And if your car has a touch screen, don't use anything that has ammonia as an ingredient, since it can strip off anti-glare and anti-fingerprint coatings on the screen,"
"The surfaces inside your car are usually going to be more delicate than something like the countertop in your kitchen, so take care in how you apply the cleaning products. Wipe down leather gently with a microfiber cloth — rubbing too vigorously could start to remove the color from the dye in the leather," Linkov said.
Rite Now Mobile Detailing is committed to staying safe
In light of the Coronavirus pandemic, we have decided to continuing business operations until there is a mandated closure. The COVID-19 pandemic is an evolving situation and we want to assure our customers that the health and safety of our customers, suppliers and staff is of the highest priority.
You can rest assured our business has been cleaned and disinfected and will continue a routine cleaning recommended by the CDC. Our staff wear protective gloves and gear. We actively encourage our sick team members to stay home & report health daily.
Thank you for your support of the small businesses in our local area. Contact Rite Now Mobile Detailing for more information.