If you don't have your car's windows tinted, now is the time!  It is about to heat up in Orlando and the scorching sun can do more than just damage your car, it can be a safety hazard, compromise your security and privacy.
The top 6 benefits to have your car windows tinted, from Professional Car Washing & Detailing.
Better driving and road safety.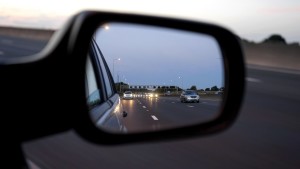 A lot of drivers may disregard the brightness outside when they have a hard time driving which can lead to accidents and hazard. Driving with the sun directly on your face is not just an annoyance, it can be a potential threat to your safety one you're on the road.
Car window tint will shield your eyes and prevent glare from all sources of extreme and blinding light. By installing car tints, you protect yourself and your driving companions from possible road accidents because of the sun's brightness and rays.
Also, thicker "automotive protection" films are available, which can provide an extra level of safety in case of an accident.. Tint helps to keep car's window from shattering upon impact with an object or in the event of an accident. This can go a long way to protecting the health and lives of your passengers if anything unexpected happens on road.
Privacy and Security
This may be the number one reason why people decide to have their car windows tinted. Now that the traffic situation on the roads are not getting better an you spend more time stuck in your car, knowing that others are looking at you may be intimidating.
Not only that, car tints will also protect your things inside the car when you park it. The tint will make it impossible, or at least hard for smash and grab car theft whenever you leave your valuables inside.
Check back with Rite Now Mobile Detailing next week for more benefits for tinting your windows. Until them, make an appointment to have your car windows tinted.