Taking care of your car is a big responsibility. Your vehicle needs to have regular oil changes, tune ups, and to be regularly cleaned, to stay in excellent condition.
Is there really a big deal between cleaning a car and having it professionally detailed? True, your car may look good after both of them, but auto detailing is the key to keeping your prized possession looking as new for the long term.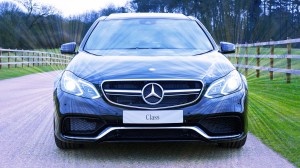 There is much more to auto detailing than just vacuuming the interior and washing the outside, it even goes further than ensuring every inch of the car is clean.
The art of auto detailing requires a specific understanding of the unique needs of the vehicle, a lot of hard work, and skill. The professional auto detailers at Rite Now Mobile Detailing are highly trained in the meticulous process of restoring a vehicle, bringing back that new car sparkle, inside and out.
Over time the intense heat and age takes a toll on the car's plastic, rubber, trim, paint, and even the interior, a simple car wash doesn't restore and bring them back to life like a professional detail.
What about those stains and odors? They will definitely still be there, no matter how many times you go through the car wash. But after a detail all the spilt coffee, soda, and ground in dirt, will disappear. That show room clean and shine will be restored.
Getting Ready for the Car Show
A high quality hand polish to remove the smallest imperfections from the paint. Buffing out any surface scratches and blemishes.
A clay treatment to remove all contamination in the clear coat. Enhancing the clarity in the paint for a brilliant shine. Where ever you drive, your car will be sure to turn heads!
When you go to sell your car, having it detailed is definitely worth the investment!
Stop by one of Rite Now Mobile Detailing shops, in Ocoee at 2615 Maguire Rd. or in Windermere at 517 Main Street. Instead of smelling of old gym socks, your vehicle will have that new car clean and shine.