Looking for a car wash, auto detailing, or window tint near you? Rite Now Mobile Detailing is your full service auto spa. 
Whether you're a car enthusiast or just want to retain the value of your vehicle, it is a big investment and needs to be taken care of.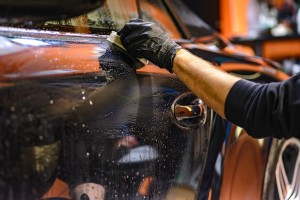 Washing, waxing, paint restoration, and meticulous detailing can be a tough job to tackle without the proper products, equipment.and of course time!
Rite Now Mobile Detailing is family owned and operated locally since 1994. We work hard to build a tremendous amount of trust with our clientele through the years based upon honest business practices.
Our professional detailers are highly trained and are dedicated to perfection, we use quality products, proper technique, and clean tools, to obtain that new car shine, inside and out.
Thoroughly cleaning and restoring your vehicle, inside and out, to a show quality level. Our services include;
Express Wash  A meticulous vehicle detail, combining exterior and interior treatment.
Express Wax An added level of protection with the next level of exterior preservation and interior detailing.
Full Detail Our signature service is the ultimate defense against the elements. Includes steam cleaning the carpets and upholstery.
The team at Rite Now Mobile Detailing are trained to the highest caliber. Our detailing ensures your vehicle will get the best treatment. Detailing goes well beyond just washing your car. Our goal is to have your vehicle looking like new. Restoring both the interior and exterior of your car.
Happy Thanksgiving From Rite Now Mobile Detailing 
Thanksgiving is a time of festive spirit, mouth watering meals and renewing ties with family and friends. It's a great time to take a break from the hustle and bustle of life and reflect on what we're thankful for.
The Rite Now Mobile Detailing family wants to take this opportunity to thank all of our friends and clients for their support.