Thanks to Llumar premium ceramic window tint, Orlando residents can drive in comfort in style. Fully loaded with advanced, luxury features sure to get your vehicle noticed, and best of all, it's affordable!
Superior Heat Rejection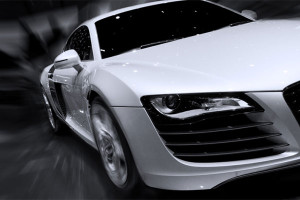 If your car is parked on an asphalt most of the day or your driving in the warm, sunny Central Florida environment, Llumar ceramic window significantly reduces interior surfaces.
Superior UV Rejection
You and your family can enjoy the sun without worrying about all the harmful effects. Thanks to today's advanced technology, Llumar's ceramic window tint is powerful enough to protect against 99% of the sun's UV rays.
Clear and Easy Connectivity
No need to worry about all your devices being able to connect. Llumar ceramic technology doesn't interfere with wireless communication.
Custom Style
Whether you want it really dark or barely there, Llumar window tint makes it easy to make your vehicle uniquely yours.
Help Reduce Fading
The sun in Florida is hot and intense. Window tint protects your car's interior surfaces, upholstery, dash, seats, and even the floor. Keeping your car's value and looking its best.
Help Increase Privacy
Whether you want to protect you and your family or the valuable you leave in your car, dark window tint can help.
If that wasn't enough Llumar, "This manufacturing innovation makes it possible to deliver superior heat rejection, glare control and UV protection that's completely metal-free. Manufacture to the strictest standards, too, adding a ceramic nanoparticle layer for superior heat rejection and doubling up on UV protection, plus including an extra layer for best-in-class scratch resistance."
Rite Now Mobile Detailing is family owned and operated since 1994 and guarantee our work 100%. Contact us today for more information and to make an appointment.
Don't miss out on Rite Now Mobile Detailing special, receive a Free exterior car wash with every LLumar CTX ceramic window film purchase.