At Rite Now Mobile Detailing we are proud to keep the vehicles in the Orlando, Ocoee, Windermere looking their best! From a car wash, auto detail, paint correction, window tint, leather and vinyl repair, and so much more!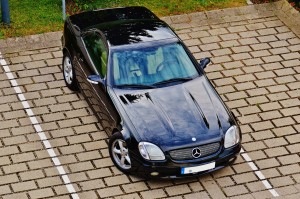 The team at Rite Now Mobile Detailing are trained to the highest caliber. Our detailing ensures your vehicle will get the best treatment. Detailing goes well beyond just washing your car. Our goal is to have your vehicle looking like new. Restoring both the interior and exterior of your car.
We can also Clay Bar the entire vehicle to remove all contamination in the clear coat. We then buff out any surface scratch and blemishes. Shampoo the engine, dress hoses and belts to rejuvenating and Scotch Guard to protect the fabric.
Julia Wenger recently brought her vehicle to our shop, this is what she had to say.
I brought my car to Rite Now Mobile Detailing for interior detailing this morning and to say it was disgusting is an understatement of the year. It was covered in dog hair, spilt food / drink, and years of neglect. It was so bad that even I was ashamed to be driving it and I thought there way no way anyone could even remotely clean it up. Clearly, I was wrong! I picked up my car later in the afternoon and it was spotless! I am talking about better than when I bought it from the dealership… it was that clean! The guys at Rite Now Mobile Detailing took out my seats to get every hair, piece of dirt, and stain out of the car. All the seats were shampooed and the windows were clean. They cleaned every little crack and crevice in that disgusting car of mine. I am now proud to drive my car. This place is worth every penny and the owner and the workers were friendly and up-front about costs. Definitely check them out!
Rite Now Mobile Detailing is family owned and operated since 1994 and guarantee our work 100%. Contact us today for more information and to make an appointment.