Who doesn't love an amazingly clean car, both inside and out. It's a great feeling. Studies show it can even boost your mood. It also protects the interior and exterior of your vehicle, increasing your car's value. 
How Auto Detailing Increases Your Vehicle's Value
Restores and Protects the Exterior 
The harsh rays of the sun here in Central Florida can be detrimental to your vehicle's paint, causing it to become dull and fade. Combine this with oxidation, scratches, and dings in the parking lot. These factors, plus many others, affects the resale value of your vehicle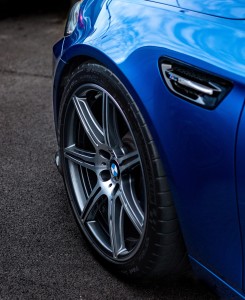 Professional auto detailing counteracts all these hazards and protects your automobile
Thoroughly washing the exterior of the vehicle with specialized equipment, including the wheels
A microfiber materials are used to dry all the surfaces 
Any swirl marks, oxidation, and small scratches are gently polished out 
A high quality wax is used on the paint
Protective polish is applied to all the trim and rubber areas
Preserving the finish of your vehicle not only ensures you have an eye catching ride, but one that keeps its value.
Benefits of Interior Auto Detailing 
Your car goes through constant wear and tear, the mats, trim, upholstery, and carpeting. Spilled beverages, snacks, kids, pets, and the sun's rays all take its toll on the interior of your vehicle. 
Commercial grade products and equipment to vacuum and shampoo the interior. Special conditioners for the leather upholstery, dash and console. Removing unwanted odors and adding value. 
At Rite Now Mobile Detailing we offer hand washing and detailing at our Ocoee and Windermere shops, or we also can come to you, whether at work or home, with our mobile salon. Our mobile trucks are fully equipped with state of the art materials and tools necessary for a showroom quality clean that our customers have come to expect.
Your car is a big investment, make sure you treat it right! Contact Rite Now Mobile Detailing for an appointment today!