It's more important than ever to clean and disinfect your vehicle, but don't worry, it doesn't have to break the budget. You can get your car cleaned for less!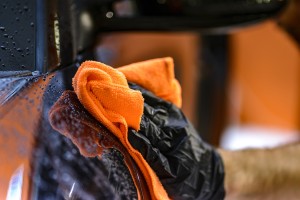 A professional vehicle detailing requires a great deal of expertise, training and experience, mixed in with some pretty intense elbow grease. If the process is rushed or not done correctly, not only will your vehicle look dingy, it could also suffer severe consequences. From damaging the exterior paint to compromising the overall safety by damaging interior wires.
'Auto Detailer' is a word commonly used for someone who washes cars on the side of the road to a legitimate professional business. The difference, a professional business who specializes in auto detailing guarantees their work and you can be sure your car will not be damaged. Your car will look its best and retain its value. Other options include complete reconditioning, carpet dying, tear repair, and odor removal.
What Makes Rite Now Mobile Detailing a Step Above the Rest
Many of those living in Central Florida don't realize how extensive the detailing process on the exterior surfaces of a vehicle should be. Going much further than just the obvious painted surface.
Safe and non-abrasive products are used to shine and polish the chrome work on both the rear and front bumpers. Those wheel rims with intricate designs will have a showroom new sparkle after they are expertly cleaned. The joints between panels, crevices and grooves, that you may never really noticed will be thoroughly cleaned.
It is important to keep the interior of your car looking its best to retain its value. Owners can expect every crevice of the interior to be spotless. From the crumbs between cushions, individual knobs, the leather and vinyl cleaned and conditioned, steam clean all the carpet and upholstery, clean headliner and visor. With the proper tools and techniques your vehicle will have that new car feel.
At Rite Now Mobile Detailing we take pride in being an 'Auto Detailer' and pay close attention to every detail! Contact us today for an appointment with one of our convenient locations in Ocoee or Windermere,