While you may have made some New Year Resolutions, probably involving taking care of ourselves and our possessions. Our vehicles play a big part of our lives, we use them every day, getting us to work, kids to school, errands, and our favorite places. But taking care of them often gets put on the back burner.
Our vehicles are a big investment and definitely worth taking care of, here are a few ways you can incorporate your car into your New Year's Resolutions.
Quality Hand Washes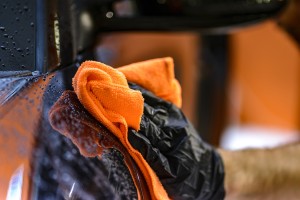 Nobody likes driving a dirty car. The fact is, leaving all that dirt and grime for an extended period can damage the paint. Don't go to an automatic car wash! They end up doing more damage than good, dirty brushes and micro scratches. A car wash at Rite Now Mobile Detail means the highest quality products and nothing will be missed! 
Protect Your Car
Waxes and sealants provide many benefits. Besides making your car look new and shiny, it helps prevents oxidation, which can significantly reduce the value, it can hide blemishes and small scratches. Having your vehicle professionally waxed can end up saving you in the long run.
Wipe Down And Vacuum
We all know just how easy the inside of our car can get dirty. Dirt and dust just accumulate on our seats, floor, console, and even the headliner. The clutter and grime can even make us feel blue. The experience of driving in a clean car is definitely up-lifting. 
Interior Detailing 
It just takes a couple of little spills and the interior of our vehicle and it can start to have a foul odor. The basic cleaning just doesn't take care of everything, the smallest crevices, pockets, mats, and even under the seats. It also kills the bacteria and germs that can make you and your family sick. 
Time can get the most of all of us. Make a point to take care of your vehicle this year! Rite Now Mobile Detailing makes it easy. Just contact us for an appointment and we will do all the work for you.
Contact Rite Now Mobile Detailing for an appointment today. Don't forget to ask about our specials!