Mother's day is just around the corner, do you know what you're getting that someone special. Mom is always driving everyone around. Whether it's to school, sports practice, cheerleading, the grocery store, or a dozens of other stops, Mom is the designated chauffeur. Mom is just too busy to even think about cleaning the car. This year show her how much you care with a car makeover.
How Does Mom's Car Get So Dirty?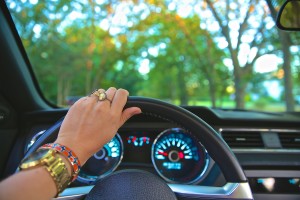 Juice spilled into the upholstery, dirt from soccer practice is packed into the carpet, french fires get stuck between the seats from that quick lunch in the car, and cheerios from a late breakfast, no wonder the car gets to be such a mess. Who has time to give the vehicle a good cleaning? Definitely not Mom!
Give mom a day off and take her car for a spa treatment. For an extra surprise, put a bouquet of flowers in the front seat.
Not only will Mom love it, a professional car detailing will extend the lifespan of the vehicle and retain its value, it will also keep foul odors, harmful bacteria, and nasty pathogens away from your loved ones.
There's nothing that says 'Thanks Mom' that a beautifully cleaned car from Rite Now Mobile Detailing.
If Mom hasn't had the time to get the car's windows tinted, now is the time!
The sun's rays can cause car interiors to become unbearably hot. Our window tint by LLumar will put you in control for a cooler, more comfortable ride in the Florida sunshine state. By blocking more than 99% of harmful ultraviolet (UV) rays, LLumar window tint protects passengers from excess skin exposure and the damaging effects to the interior of your vehicle from fading and cracking. While driving, LLumar tint helps reduce blinding glare and painful eye strain.
Schedule your appointment with Rite Now Mobile Detailing Today. We have two Orlando central locations, one in Ocoee and the other in Windermere.