Want to get your car noticed? Ultra premium ceramic window film by LLumar is what it takes! It allows you to connect with electronic signals with ease, glare control, maximum UV protection, and you get to drive around town in style!
Get the exact look you want with a variety of sophisticated charcoal shades, from light to dark. To protect you and your family from the damaging effects of the sun, while keeping them cool and maximum privacy. Manufacture to the strictest standards, with double UV protection, an extra layer of ceramic nanoparticle layer for scratch resistance that is best in class and superior heat rejection.
Make your commute from work and home easier, maximum performance automotive film will keep those miles cooler and more comfortable.
Why choose the higher standard of LLumar Ceramic window film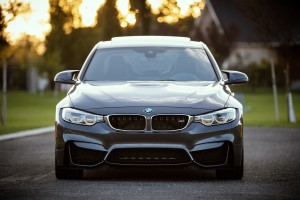 Engineered to deliver a higher standard of performance, LLumar window tint is known for its quality, color stability and durable scratch-resistant coating.It is also known for its non-metallized ceramic window tints that maximize heat and UV rejection without interfering with your keyless entry, radar detector, mobile phone, and other radio frequency technology you rely on in your vehicle. We stand behind our products with a lifetime limited manufacturer's warranty.
Here at Rite Now Mobile Detailing we understand just how important your vehicle is to you. Which is why we have combined the latest technology in window tinting with quality auto detailing so your car will look its very best for years to come.
Your complete satisfaction is our priority.
Rite Now Mobile Detailing takes pride in all our work and is guaranteed 100% and LLumar has a lifetime limited manufacturer's warranty.
Rite Now Mobile Detailing offers quality and convenient window tinting and auto detailing throughout Orlando, including Ocoee and Windermere. We are family owned and operated. With over 29 years of experience, we strive to set the highest standards in professional detailing and window tinting while being affordable, so you get the best value for your money!
Contact Rite Now Mobile Detailing for an appointment today.
Don't miss out on Rite Now Mobile Detailing special, receive a Free exterior car wash with every LLumar CTX ceramic window film purchase.