We all know the benefits of having our car's windows tinted here in Orlando, but how long will it last. Nobody wants to pay for window tint that is going to bubble, fade, and peel within the year. 
So, how long will your window tint last on your vehicle? The answer depends on a few factors, quality of tint, installation process, exposure, and maintenance.
The quality of window tint
Window tint comes in a variety of styles, price points, and strengths. Some just last a year or maybe two, before they start looking not very attractive. Others are much more durable, such as Llumar, that can last the lifespan of the vehicle and look still look amazing.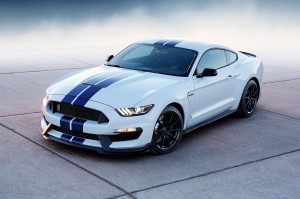 Installation process 
During the installation process, the tint is adhered directly to the vehicle's window. If not installed properly, it leads to wrinkles and air bubbles in the tint. Which over time, weakens the adhesion. This leads to a shorter lifespan. 
This is why it's important to have your car window's tinted by a professional. This ensures the film adheres properly and fits perfectly to the window, maximizing the lifespan. 
Environmental exposure 
Lower grade window tint is more susceptible to extreme heat and the sun's rays. Llumar Window Film is a higher grade, meaning it is more durable and able to withstand Florida's extreme heat and intense sun and keep looking good.
Maintenance 
When it comes to cleaning your vehicle windows, make sure you use a product that is recommended by the tint company. For instance, cleaners that contain ammonia, can damage the film. 
There Are Many Window Tint Options On The Market
Not all window tints are made the same. Make sure you choose a quality tint, to get the most out of your investment. Quality matters, you want it to look great the entire time you have the vehicle. If not, you can find yourself needing to replace the tint every couple of years.
Sure, it may cost a little more to have it done by a professional, but it is definitely worth it. They will know all the window tint laws, know exactly where to tint, and ensures it looks amazing.
Check back with us next week when we discuss which brand of window tint is best for your vehicle. Until then, contact Right Now Mobile Detailing for the best prices on window tint and auto detailing in town.