Car wash, detailing, and window tinting, some may think it's a luxury, maybe not necessary, while others love taking care of their vehicles. But there are many myths going around that you should not buy into.
Vehicle window tint is primarily for Cosmetic purpose, eventually they discolor and even bubble.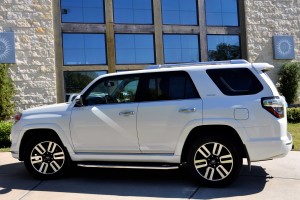 While window tint makes your vehicle look great, but there are also some great practical reasons. Such as LLumar window film blocks 99% of the sun's UV rays, protecting you and your family's skin, as well as your car's interior from cracking and fading. It keeps the interior of your vehicle cooler by blocking up to 60% of the solar heat. Saving money by not using as much fuel because your air conditioner doesn't have to work as hard. 
As long as your use a quality tint, such as LLumar window film, and have it professionally installed, it won't fade or have any unsightly bubbles or blemishes.  
A Shiny Car is a Clean Car
This is definitely not true.  Just because the vehicle is shiny does not mean it is clean. Do the touch test yourself. If a car is clean, when you slide your finger along the paint, it should feel smooth like glass. If it is still dirty, it will feel like it has small bumps on it. 
Dishwashing Detergent is Fine for Washing My Car
The fact is, dishwashing detergent is made to remove oil, grease, and burnt on food. Those same strong chemicals remove the polymer, which is very important because it protect the paint finish. 
My Vehicle Only Needs to Be Washed When it is Really Dirty
By the looks of many vehicles throughout the Orlando area, many people must think it's true! But the fact is, all that dirt is not only taking off the wax, it is also damaging the paint! The best way to take care of your investment is with regular washing and detailing with quality products.
Don't forget to stop by Rite Now Mobile Detailing for great deals on professional auto detailing and window tint!
At Orlando's Rite Now Mobile Detailing we have earned our reputation as a quality auto window tinting service at an affordable price. Our commitment towards customer service and attention to details, has made us a leader in the industry. We are so certain you will be happy with our work, we have a 100% guarantee!