Your car is practically an extension of your home. A foul smelling vehicle can practically ruin your day.  Last week we discussed where these smells can hide in your car and how to get rid of them, here are the other places they are concealed.
Locating the stinky odors in your car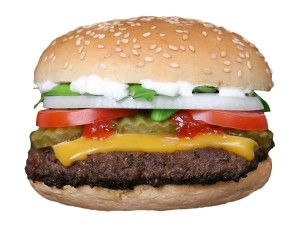 It could be lurking in the trunk: We've all forgotten something in the trunk, sitting in the hot sun day after day.  Just removing it may not make the odor go totally away, it penetrates into the floor of the trunk as well as the fabric on the sides and top. This usually requires to be professional steamed and shampooed.
Don't forget the air conditioning: Fabric and leather isn't the only place odors can hide. The smell of the cheeseburger with onions you ate in the car a few weeks ago traveled through the air conditioner and got caught up in the condensation system and the cabin air filter. Then the stench gets stuck to the inner workings of the AC.  With the AC on full blast, try spraying the odor eliminating spray into the return vent.
Most people forget about the headliner: The fact is, the headliner is one of the biggest culprit of a foul smelling vehicle! Headliners can very tricky to clean and deodorize. If they are saturated with liquid it can compromise the glue that is keeping it attached. It may be wise to call in the professionals for this one.
Don't forget about the seat belts. You would be surprised how much dirt, grime, and germs are left behind on a seat belt. School and work germs, sweat and moisture from our hands, and just about anything sticky finds its way onto our hands and transferred to the seat belt. Leading to a stinky situation.
The fact is, odors can be lurking just about anywhere in your car.  The easiest way to get rid of them is to stop by one of Rite Now Mobile Detailing shops (Ocoee or Windermere) for a full interior cleaning.
Contact Rite Now Mobile Detailing for our New Year specials!