Here in Orlando is is important to maintain the inside and outside of your vehicle, but who has the time. You may think going through one of those automatic car washes is good enough, but recent studies have found they are doing more harm to your car than good!
So, you've been thinking about having your car professionally detailed, but those packages they offer are confusing. You may just want the exterior washed and waxed and the inside vacuumed, if you have children or spend a lot of time in your car you may need the interior completely detailed. Or you may be short on time and need someone to come out to your location. 
Mobile Car Wash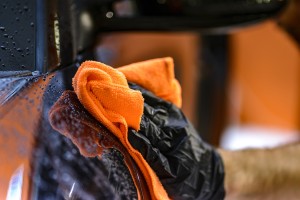 The most convenient way to maintain the look and value of your car, best of all it is affordable. Rite Now Mobile Detailing comes to your company's location and services multiple vehicles on site.  The soaps we use are biodegradable and eco-friendly!
Express Wash and Wax
If you love to see your car shine, this is for you! An affordable way to keep that flawless showroom look, hand wash and wax, the tires are glossed, rims and wells are cleaned. All the windows and mirrors are spotless, the interior is vacuumed and wiped down, including the cup holders. 
Full Auto Detail
If your vehicle needs a little more attention then you need a Full Detail. A combination of interior and exterior detailing. Every vehicle needs this at least once, if not twice a year. The carpet and upholstery are steamed cleaned, just imagine how many germs and bacteria are in your seats. It is important to have everything cleaned, including the panels, vents, dash, console, headliner, visors, and the leather and vinyl conditioned. You can even have the fabric protected with Scotch Guard. 
On the exterior the blemishes and surface scratches can be buffed out, and the contaminants in the Clear Coat removed. The engine shampoo and dress all hoses and belts to rejuvenate, headlight restoration, headliner replacement, pointless dent removal, and clay treatment. 
Window Tint
While it may seem like you can't escape the blinding Florida sun, but with LLumar window tint your vehicle will be cool and comfortable. By blocking more than 99% of harmful ultraviolet (UV) rays, LLumar window tint protects passengers from excess skin exposure and the damaging effects to the interior of your vehicle from fading and cracking.