Have you made your New Year's Resolutions? Did you remember to include your car? Maintaining your vehicle is a worthwhile investment, but it comes with challenges. Many of us fall short when it comes to having a clean, well-washed car. Simply not having the time or energy to make it a Resolution that sticks around all year long.
Here Are A Few Reasons Why It Is Important To Keep Your Vehicle Clean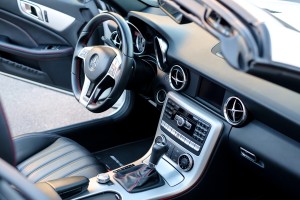 Keep your car's value 
Let's face it, nobody is attracted to a dirty car. If you plan on selling your vehicle one day, you  will definitely get more money for it if it's been regularly cleaned. 
Dirty vehicles breed bacteria and germs 
We can't help but drink and eat in our cars, leave our gym bag and kids stuff. Combine this with our heat and it creates the perfect environment for bacteria and germs to grow. 
Passengers feel uncomfortable with all that clutter
All that clutter, cups, old bags, sport supplies, and things we said we would pick up later, all add up and can make guests feel uncomfortable. And while you may not notice the odors, your passenger definitely will. 
Safety is a priority
With all the dust, pollen, and pollution, headlights and windows easily become dirty in Central Florida. Regular detailing not only makes the paint shine, it also cleans and shines the headlights. Making them look new again, it allows the lights to shine brighter and easier to see through the windows. Other drivers will also be able to see your vehicle better. Brighter lights mean a safer ride.
A cleaner car just makes you feel better
Don't you just love getting into a sparkling clean car, both inside and out!  It is a great feeling. It makes driving a joy, instead of a chore. 
At Rite Now Mobile Detailing, we know it can be difficult to find the time to clean keep your vehicle clean. Which is why we are conveniently located in   and don't forget our professional team at Rite Now Mobile Detailing comes to you. Contact Rite Now Mobile Detailing for more information.