Auto window tint is very popular here in Orlando, and for good reason. Not only does it keep your car cool and comfortable, it gives you privacy from prying eyes and makes it look amazing. 
Buyer Beware Not All Auto Window Tint Are The Same!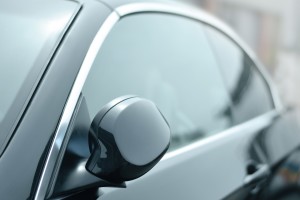 Just because you drive by a shop that says they apply window tint doesn't mean it's a quality material or they will do a quality job.  It is definitely worth doing your homework. A bad window tint job can easily ruin the aesthetics of your gorgeous vehicle with fading tint, bubbles, and failing adhesive.
Thanks to the latest technology at Llumar, new ceramic window tint for cars come in a variety of colors. "There are also many options for window films. You don't have to go really dark anymore just to reject the heat. New ceramic films are nearly invisible yet reject heat just as well as, if not better than, other films," The Southern Tech Savvy: Automotive Window Tinting.
"Llumar nano-ceramic tints are the most state-of-the-art automotive film on the market. The film provides a non-metallised, non-conductive ceramic technology with maximum ultra-violet and heat rejection. It also features scratch and corrosion resistant properties and excellent optical clarity." Muscat DailyI
Don't Settle for Bad Window Tint, Not Only Does it Look Bad, Your Car Will Lose Its Value and Removing Poor Window Tint is Tedious and Costly.
Rite Now Mobile Detailing is family owned and operated since 1994 and guarantee our work 100%. Contact us today for more information and to make an appointment.
While you're at one of our shops, in Ocoee at 2615 Maguire Rd or in Windermere at 517 Main Street, don't forget to have your car cleaned. We have several services to fit your needs, from an Express Wash to a Full Detail. 
We are family owned and operated since 1994. We strive to set the highest standards in professional detailing while keeping our prices fair so that you get the best value for your money!