Maintaining a vehicle takes a lot of work. Your car travels in many different conditions, which is why having it professionally cleaned, interior and exterior, are so important. 
Top reasons to hire an auto detailing service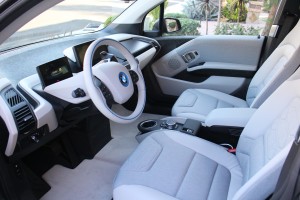 Some people may think of it as frivolous, but keeping your vehicle in tip top shape retains its value. 
Express Wash and Wax
If you love to see your car shine, this is for you! An affordable way to keep that flawless showroom look, hand wash and wax, the tires are glossed, rims and wells are cleaned. All the windows and mirrors are spotless, the interior is vacuumed and wiped down, including the cup holders. 
Full Auto Detail
If your vehicle needs a little more attention then you need a Full Detail. A combination of interior and exterior detailing. Every vehicle needs this at least once, if not twice a year. The carpet and upholstery are steamed cleaned, just imagine how many germs and bacteria are in your seats. It is important to have everything cleaned, including the panels, vents, dash, console, headliner, visors, and the leather and vinyl conditioned. You can even have the fabric protected with Scotch Guard. 
On the exterior the blemishes and surface scratches can be buffed out, and the contaminants in the Clear Coat removed. The engine shampoo and dress all hoses and belts to rejuvenate, headlight restoration, headliner replacement, pointless dent removal, and clay treatment. 
Hiring a Professional
Giving your car a thorough cleaning yourself, only removes surface germs, to ensure your car is really free from pollutants and germs it needs professional equipment and materials. And let's face it, there is nothing like driving a car that feels like you just drove it off a new car lot.