Here at Rite Now Mobile Detail we get calls from all around Orlando asking some really great questions. We created an answer and question section in hopes of making it easier for our customers.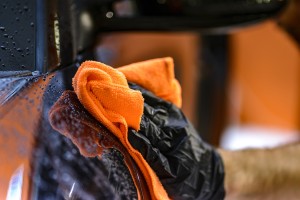 Why Should I Get My Car Cleaned at Rite Now Mobile Detailing?
The top reasons you should bring your vehicle to Rite Now Mobile Detailing include protecting your investment, maintenance, and longevity! Retain your car's value and protect you and your family from harmful germs. Our steam cleaning not only removes the toughest dirt and grime, it also removes mold and bacteria, such as Staphylococcus and E coli. Which can really make everyone riding in your car really sick!
Is Steam Cleaning Safe for My Vehicle?
Steam cleaning has been proven very effective, safe and healthy friendly. Our detailers are professionally trained so you can rest assure every steam cleaning is to perfection. Eliminating allergens and bacteria, without the use of harmful chemicals.
How Often Do You Recommend I Have My Car Detailed?
That depends on the circumstances.  Do you drive children around? Is your car exposed to the elements, such as pollen or love bugs? Do you usually park your vehicle under a tree or outside in the sun? Do you tend to eat lunch in your car? On average, having your car detailed once a month will help keep its value and keep that new car feel.
Will You Come Out To My Office To Detail My Car?
We come to your company's location with our mobile car wash units and service multiple vehicles on-site for your convenience, while you work! We utilize only the finest eco-friendly and biodegradable car wash soaps, foaming agents and other safe chemicals to get the job done.
Are your Detailing Services Guaranteed?
Our work at Rite Not Mobile Detailing is 100% guaranteed. You have nothing to lose, except a dirty car!
If you have any questions or want to make an appointment, contact Rite Now Mobile Detailing.