Don't forget about your car. An auto detail will make it shiny and bright can help you get into the festive holiday season. Whether you bring your vehicle by one of Rite Now Mobile Detailing shops located in Ocoee or Windermere, or we come out to your office, a clean car can make anyone in the holiday spirit.
Treat Your Car to a Showroom Quality Clean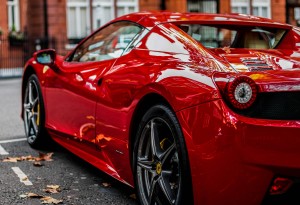 Express Wash  A meticulous vehicle detail, combining exterior and interior treatment.
Express Wax An added level of protection with the next level of exterior preservation and interior detailing.
Full Detail Our signature service is the ultimate defense against the elements. Includes steam cleaning the carpets and upholstery.
The team at Rite Now Mobile Detailing are trained to the highest caliber. Our detailing ensures your vehicle will get the best treatment. Our goal is to have your vehicle looking like new.
Though you may not be thinking about having your car windows tinted in our cooler weather, but tinted windows have significant value, even in the winter. Here's why
Reduce Glare: The early morning and evening hours are known for intense glare in Central Florida. We've all been there, we are driving along and all of sudden the sun hits us and you can barely see! It can be scary and even dangerous. Llumar window tint can cut the glare and make your commute safer.
Save Money: Llumar window film can improve your vehicle's gas milage. When it is chilly out the window film can trap in the heat, when it is hot outside it will block the sun's rays from heating up your car. Either way you won't have to blast the heat or air conditioning.
Reduce Theft: Whether it's holiday gifts or the computer you left in the car, window tint can restrict vision into your vehicle. Winter is when car burglaries spike, make sure your ready!
Take advantage of our holiday special, save $20 off any 4 or 2 door tint job or full detail in shop only. Contact Rite Now Mobile Detailing for more information or to make an appointment