We've all gotten in our car after it has sat outside and felt that heat wave hit us, it can be overwhelming. The first thing we do is turn the air conditioning on high to cool down the car. Even then, it can take a while before it cools down enough to make the vehicle comfortable!
An Experienced Window Tint Service Can Make All The Difference!
We've all seen that car with the faded purple tint on their vehicle windows, or those unsightly bubbles, blisters, cracked, or torn tint.  Your automobile is a big part of your life. You use it every day, it gets you to work, kids to school, sporting events, running errands, out on the weekend, and so much more. The last thing you want is an ugly ride!
Not all Window Tint Is The Same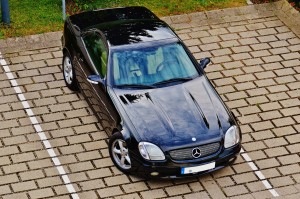 Nano-ceramic technology by Llumar window tint offers new nano-ceramic technology, equipped with optimal connectivity and looks amazing! "This manufacturing innovation makes it possible to deliver outstanding heat rejection, glare control and UV protection that's completely metal-free, so it won't interfere with signals from your electronic devices. If you're demanding and want your car to get noticed, you've found your match in ceramic auto tints. Our auto tints start with components like color-stable dye and powerful adhesive. We manufacture to the strictest standards, too, adding a ceramic nanoparticle layer for outstanding heat rejection and doubling up on UV protection, plus including an extra layer for best-in-class scratch resistance."Llumar.
Not All Window Tint Services Are The Same! 
When looking for a qualified company to install your vehicle's window tint in Central Florida, choose one with experience! Protect your investment, with highly skilled installers, one with a great reputation in the industry, and uses the best products. 
Rite Now Mobile Detailing treats every vehicle like they were our own. We use high quality Llumar window tint, the proper tools, extended training, and skill, that ensures your car looks amazing. 
Contact Rite Now Mobile Detailing for more information on our window tint and auto detailing specials!