It takes a lot more than a quick dusting to remove pathogens, that cause the Coronavirus and flu, from your vehicle. It takes certain cleaning products (with the EPA approval) to disinfect your car, many of which are not safe for the interior of your vehicle.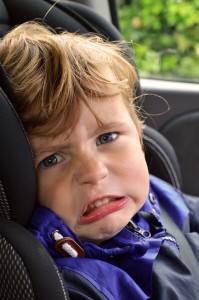 Germs are picked up everywhere we go, the grocery, school, work, and even the gas station. Then they are deposited in your vehicle, door handles, seats, steering wheel, are just a few.
The interior of vehicles are manufactured with several different materials, tough enough to stand up to high traffic for years. Unfortunately, they are very temperamental when it comes to chemicals. Use the wrong one and you can easily ruin your leather, dashboard, or flooring. 
"KidsAndCars.org is deeply concerned about these often overlooked 'hot spots' and wants to bring immediate attention to proactive measures Americans can take to prevent the spread of COVID-19," warns Janette Fennell, president of KidsAndCars.org.
Tara LaMonte, MS, associate director of KidsAndCars.org emphasized, "This creates a breeding ground for bacteria and viruses to thrive including COVID-19. Cleaning and sanitizing our vehicles should become a regular practice to protect our families, especially during cold and flu season."
Kids and Cars list the top 12 frequently touched vehicle surfaces to pay special attention to:
Car keys & fobs
Exterior and interior door handles
Steering wheel
Power ignition button, window switches, radio, GPS, other buttons & dials
Gear shift
Seat belts & seat belt buckles
Car seats & booster seats
Air vents
Cup holders
Grab handles
Head rests
Seat pockets
Keep sanitizing wipes/cleaner in your vehicle to regularly clean vehicle surfaces and use while running essential errands, like buying groceries or prescriptions.
Always wash your hands for at least 20 seconds (or use hand sanitizer with at least 60% alcohol) before you drive or ride in a vehicle. Ensure all passengers do the same and help children wash their hands properly.
Use a disinfecting wipe when touching surfaces such as;
Gas pumps & key pads
Vehicle fuel door & cap
Parking meters & tollbooths
Drive through ATMS & other touch screens
Keep a pen in your vehicle to use at banks, pharmacies, etc. or sanitize the "community pen" if you must use it
Public charging stations
At Rite Now Mobile Detailing we take pride in being an 'Auto Detailer' and pay close attention to every detail! Contact us today for an appointment with one of our convenient locations in Ocoee or Windermere,