What is the difference between having your car washed and having it professionally detailed? A "Car Wash" generally referred to as tunnel set up, where a vehicle is automatically pulled on a track or a person drives through a series of brushes, water, and soap, before being dried by a giant blow dryer. At first glance the car appears clean and you're on your way.
What's so bad about an automatic car wash anyway?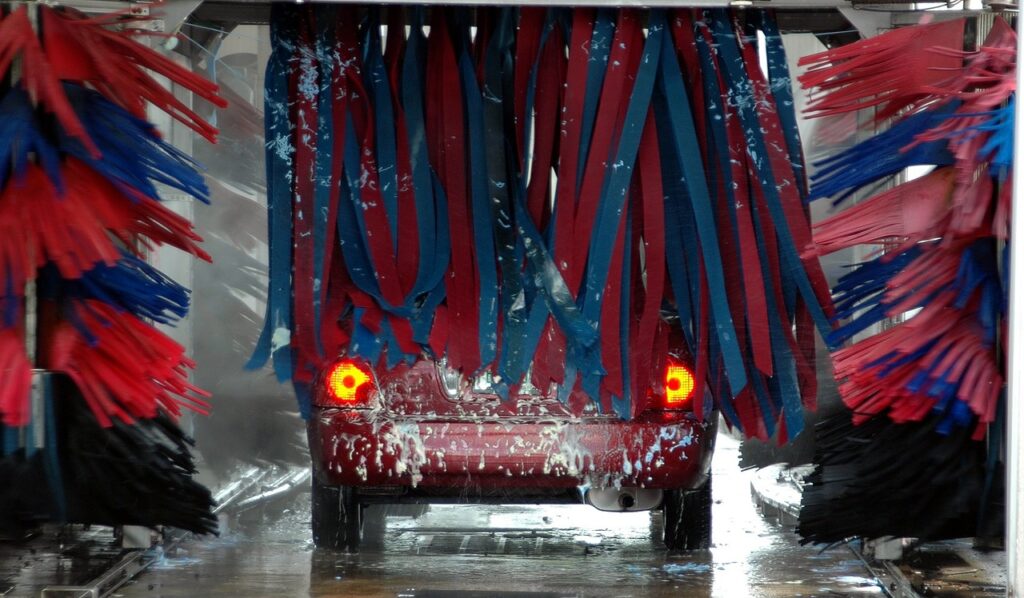 Often times those big brushes leave cars with damaged paint, scratches, and swirls. These problems occur because the brushes are not cleaned, the dirt that was on the previous car is now on yours.
For example, if the car in front of yours just came back from the beach or hadn't been washed in a while and a lot of dirt built up, all that sand and grim is left on those brushes now washing your car and scratching your paint! If that wasn't enough, if the vehicles are dried by hand, those towels are also just as dirty, combined with the residue and cross contamination. These types of establishment choose how fast they can get cars through over efficiency.
The team at Rite Now Mobile Detailing are trained to the highest caliber. Our detailing ensures your vehicle will get the best treatment. Detailing goes well beyond just washing your car. With every area of your vehicle meticulously cleaned, our goal is to have your vehicle looking like new. Restoring both the interior and exterior of your car.
Exterior
Hand Washing
Waxing
Bug removal
Buffing
Clean rims, wells, and gloss tires
Remove tar and debris
Dress outside plastic and rubber
Interior
Vacuum interior and trunk
Wipe door jambs
Wipe down dash, console, and cup holders
Clean all windows and mirrors
Steam clean all carpet and upholstery
Clean headliner and visor
Clean and condition leather and vinyl
Clean all panels and vents
Fragrance
Your vehicle is a big investment, make sure you treat it right! Contact Rite Now Mobile Detailing for an appointment today!