There are hundreds (if not thousands) of products and accessories to enhance not only your car, but your driving experience. From making your car get back that showroom shine, to making your ride more comfortable and safer, here are the top vehicle accessories for 2019.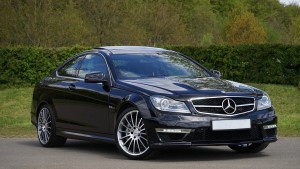 Protection and Comfort 
The sun's UV rays can cause serious damage to the interior of your vehicle and to your skin. "LLumar window tint blocks more than 99% of UV rays protecting your skin while preventing fading and cracking of your dashboard and seats. LLumar keeps your car cooler when it is hot. Available in a variety of styles and shades, so choose the one that best complies with your state's window tinting laws." LLumar.
Professional Auto Detailing
Having your vehicle professionally detailed is a must in Central Florida. Auto detailing is more than getting back that showroom shine, which is so important to keeping your car looking great! 
Add on Cup Holders
It may not seem like a big deal, but spilled coffee or soda on the carpet, upholstery, and console can stain and cause more damage than you think. 
Floor Mats
Custom made for your vehicle, floor mats are definitely worth it in the long run. Protecting your floors from all mud and dirt, especially during the rainy season. 
Emergency
It never hurts to be prepared for an emergency with portable jump starter, jumper cables, and fix a flat. There are many kits on the market.
Luxury 
If you spend a lot of time in your vehicle or go on long trips a built in seat refrigerator is the ultimate in convenience!
Timesaving
Reduce your headaches with round the clock live traffic updates with the SigAlert app, it's easy and saves time.
Your vehicle is practically an extension of your family. It is put through quite a beating driving on Central Florida roads and subject to the harmful environmental elements. Protect your investment by making an appointment with Rite Now Mobile Detailing.  We are conveniently located in Windermere and Ocoee, just off of SR 408 and SR 429.