In last week's blog we talked about the lifespan of the window tint for vehicles. Though there were several factors, one of the most important aspects is the type of window film. Research has shown, higher quality window film has a significantly longer lifespan than lesser quality film. 
Higher quality film is more likely to hold up to our harsh environment, intense heat, less likely to bubble, fade, and scratch.
Different types of vehicle window film
Lesser quality window tint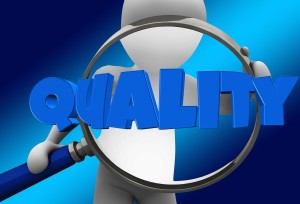 This typically includes cut rate and self apply options.  These tend to be much thinner films, than their counterparts. Most often than not, they use purple dyes to make the film. Which is why often fade in a year or two. As they degrade, they bubble and peel, which can make the film appear cloudy, creating a safety hazard, because it can be difficult to see out of the windows. 
Our very hot environment makes the deterioration process happen faster, making a lesser quality film not worth it. 
Hybrid window films  
A hybrid window film typically contains very small metal particles and dyes. The metal particles help reflect UV light and heat, as well as stabilize the dye. Making the film have a longer life. 
Nano Ceramic Vehicle Window Film 
This is the newest technology when it comes to vehicle window tint. It does not contain any dyes or metallic particles. Instead, it has tiny ceramic particles. 
These ceramic particles are great for Florida vehicles because they won't be damaged by the sun or change in any way from moisture, extreme heat, or other environmental elements. Which means it can easily last the lifetime of your vehicle with proper maintenance and installation. 
Guarantee 
When you choose Rite Now Mobile Detailing you can be sure of a high quality window tint at an affordable price. We are so confident that you will love your vehicle window tint that we have a money back guarantee.
We are family owned and operated. With over 29 years of experience, we strive to set the highest standards in professional detailing and window tinting while being affordable, so you get the best value for your money!
Contact Rite Now Mobile Detailing for an appointment today. We have two convenient locations, Windermere and Ocoee.