Window tint is pretty much a necessity here in Central Florida, but how dark can the film be?
The Florida Times Union recently answered a question about Florida law governing how dark you can tint your car windows.
Tinting also is allowed on the front side windows, rear side windows and back window, but the darkness of the tint is regulated. The darkness is measured by Visible Light Transmission, meaning that the tint you put on the window, plus the glass, must allow a certain percentage of light to pass through. For front side windows, it's more than 28 percent and for the back side windows and rear window, more than 15 percent.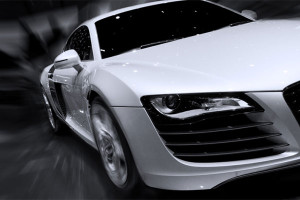 The good news is, the advanced nano-ceramic technology by Llumar has created a ceramic window film, which block just as much sunlight and night time glare, and comes in a variety of stylish charcoal shades.
This new state of the art innovation in auto film delivers superior protection, from glare control, heat rejection, doubling up on UV protection and engineered to a higher standard of performance. Don't worry, it is also scratch resistance, powerful adhesive, and color stable dye, so it will look amazing for a very long time!  It also comes with a limited lifetime warranty.
Buyer Beware
Low quality and inexpensive window tint end up fading and looking purple. After a few months in our hot summer weather and it starts to bubble and peel. Buyer beware, it may look great after it is installed, but cheap window tint will cause problems down the road and end up costing more to remove and install quality tint.
When you choose Rite Now Mobile Detailing you can be sure of a high quality window tint at an affordable price. We are so confident that you will love your vehicle window tint that we have a money back guarantee.
We are family owned and operated. With over 29 years of experience, we strive to set the highest standards in professional detailing and window tinting while being affordable, so you get the best value for your money!
Contact Rite Now Mobile Detailing for an appointment today. We have two convenient locations, Windermere and Ocoee.