Looking for quality window tinting in Central Florida that is affordable? Rite Now Mobile Detailing has several cost effective solutions to suit your needs. We service the Orlando area, with shops in Windermere and Ocoee.
The Top Benefits to Get Your Vehicle's Windows Tinted in Florida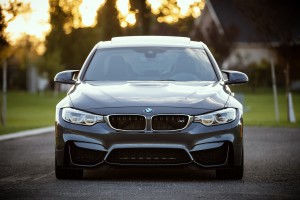 The heat can almost be unbearable in Orlando. If you've ever gotten into your car after it has spent anytime unprotected from the sun, you definitely understand. Having the window's tinted will keep your car's interior cooler, reducing the need to blast your A/C, which saves money by improving your gas mileage.
Blocking the sun's harmful ultraviolet rays can help prevent the interior of your vehicle from fading. Help keep your car's value by having the seats, dashboard, carpets, and wood trim, looking like new.
Protect yourself and your passengers from the health risk associated with exposure to UV rays. Tinted car windows can act as a sun guard reducing the harmful effects from the Florida sunshine.
Enjoy a safer ride, from reducing the stress of driving in the blinding sun and the glare of headlights when driving at night.
Boost both safety and security. Protect your personal belongings inside the vehicle from unwanted intruders and privacy for you and your family. It also provides a thick film on the windows for an extra layer of protection in case of a vehicle accident.
With a variety of shades of window tint to choose from, you will enhance the appearance of your car and increase its value.
Professional window tinting will ensure the job is done right, with experienced and highly trained technicians, and latest technology.
When you choose Rite Now Mobile Detailing you can be sure of a high quality window tint at an affordable price. We are so confident that you will love your vehicle window tint that we have a money back guarantee.