All your family and friends have it, you drive down the street and just about every car has their windows tinted. You can't help but notice, some look much better than others!
Getting your car window's tinted isn't something you should take lightly. A bad tint job doesn't look good, it fades, lifts, bubbles, and it's a nightmare to remove. A tedious process involving a razor blade for scraping, water and steam.
"Fear Of Bad Tint? It's a nagging concern that keeps drivers everywhere from enjoying life on the road to the fullest, making them too afraid of a bad tint job to even consider all the fantastic benefits of a good tint job. It's easy to understand why bad tint strikes fear in our hearts. It can mean your views are ruined by bubbles, creases, and possibly even a strange purple discoloration," Llumar Automotive Tint.
Make Sure Bad Window Tint Doesn't Happen to You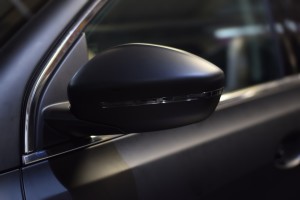 Good window tint starts with quality, state of the art materials, such as LLumar Ceramic Window Tint. Then, since applying window tint is an art, make sure you go to a reputable company.
Make sure the establishment is clean. Auto window tint starts and ends with cleanliness. Any dirt or debris floating around may get permanently stuck to your glass.
Good window tint doesn't have to be dark. Today's technology allows you to reap all the benefits of dark window tint, while almost being invisible with all the same UV protection, glare reduction, and temperature control.
Make sure the is a guarantee! A reputable company will always stand behind their services and products.
"I finally decided to get the windows tinted on my Lincoln MKX. After doing extensive research I decided on Rite Now Mobile Detailing. I was very happy! Excellent service and quality. I would definitely recommend them to anyone looking to have their car windows tinted."
Protect your investment by making an appointment with Rite Now Mobile Detailing.  We are conveniently located in Windermere and Ocoee, just off of SR 408 and SR 429.
Call Rite Now Mobile Detailing and take advantage of our Fall Special, $20 off any 4 or 2 door tint job or full detail in the shop only.