When is the best time to have your car washed or detailed in Orlando? Even with the afternoon rain showers, all vehicles need to be washed, detailed, and taken care of, after all they are a big investment! 
Oxidation is Your Vehicles Arch Nemesis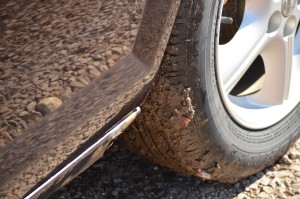 Savvy car enthusiasts throughout Central Florida understand the damage that occurs to the paint from chemicals in the rain, pollen, the harsh sun's rays, road and construction debris, the list goes on and on.
All vehicles experience the effects of oxidation. The paint starts to appear slightly duller. Fading begins and that color you fell in love with, doesn't have the same appearance as when you first bought it. 
During heavier oxidation deterioration continues, paint dulls and the surface becomes chalky. Then, the vehicle's clear coat dissolves permanently. Then oxidation moves on to the paint itself. Eventually leading to rust. 
The good news, while unavoidable, oxidation is treatable
That's when auto detailing comes into play. The fact is, to protect the painted surfaces of a vehicle from oxidation and contaminates, a wax coat should be applied at least every six months or twice a year. A professional auto detail will restore the original beauty of your vehicle.
More than just making your car shine, every crack and crevice will be meticulously cleaned. Not only improving the appearance of your car, but also extending the its life and retaining the vehicle's resale value. Definitely worth the investment!
Tackling minor scratches, paint imperfections, and interior maintenance on a regular basis will show less wear and tear, retaining that new car feel.
Rite Now Mobile Detailing is a full service auto spa. Thoroughly cleaning and restoring your vehicle, inside and out, to a show quality level. Our services also include complete reconditioning, carpet dying, tear repair, and odor removal. Our work is 100% guaranteed, You have nothing to lose, except all the dirt and grime in your vehicle.