Have you opened your car door lately and noticed a funny smell? Or maybe, you've gotten used to the foul odor and don't notice it anymore, but your passengers do. The smell can make driving not so enjoyable.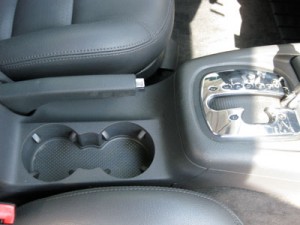 It could have been a window that wasn't shut all the way and allowed moisture or rain to permeate the seats, coffee that accidentally spilled on your way to work, or the kids (or even adults) who left a little of their lunch behind. In our tropical Central Florida environment, it doesn't take much to stink up a car!
Your defiantly not alone, which is why there are so many car air fresheners and spray odor eliminators on the market. Maybe you've even tried shampooing your seats and cleaning the floor mats, but the stench is still there!
5 places foul smells can hide in your vehicle and how to get rid of them for good
Floor compartments: Vehicles with stow and go seating and floor compartments are very popular, but they typically go unattended. A stagnate smell can easily spread throughout the car just from them being closed up for a long period of time. Opening them up, airing them out, and cleaning them may eliminate the problem.
Under the back seat is a common culprit: It's amazing how even the smallest of spill or crumbs can make it to the darkest depth under the seat. If you have kids, you definitely understand. It may be necessary to remove the seat to get to the smell.
The fact is, foul smells can be hiding just about anywhere in your car. Where there are bad odors there are typically germs and bacteria. Not only is important to protect your investment by having it professionally detailed, it is even more important to protect your family from harmful microorganism that can make them sick.
Check back with us next week for part 2 of the blog. Until then, contact Rite Now Mobile Detailing to make your car smell like you just drove if off the car lot.