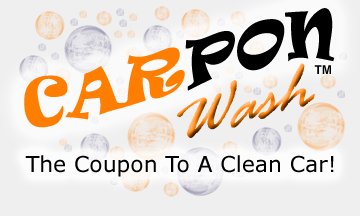 Our CARPON-WASH service is designed to provide you with a convenient and affordable professional hand car wash at your company's location.
We come to your company's location with our mobile car wash unit(s) and service multiple vehicles on-site for your convenience while you work! We utilize only the finest eco-friendly and biodegradable carwash soaps, foaming agents and other safe chemicals to get the job done. Become a member now and save.
Call Now For Details: 407-217-2942
 *Any Vehicle*
How Does it work?
All participating members must sign-up and pre-pay at least one week in advance.  We have a 10-vehicle minimum and no limit maximum on the volume of vehicles to be done.  Please be sure to include vehicle make/model and license plate number with sign-up.  Vehicle parking is planned in advance for customers involved in the service.  All vehicles will be serviced simultaneously as opposed to 'one at a time'.
Become a Member
Call us at 407-217-2942
New members will receive login information
As a member, login to schedule services
What does this service include?
Only $10 for our Exterior Car Wash Package (per vehicle)
Huge Savings of 50% off our regular price!
High FOAM Pre-Soak
Bug Removal and Hand Wash
Clean Wheels, Wells & Gloss Tires
Spot-Free Rinse and Chamois Dry
Exterior Windows